My series Geometry is now included in the Diverse Works from Women Photographers Gallery of Sloika.
DIVERSE WORKS FROM WOMEN PHOTOGRAPHERS
Curated by Pam Voth
There are some extremely talented women photographers on the Sloika platform who create work in a wide variety of genres including portrait, conceptual, nature, studio, food, travel, landscape, wildlife, black & white, and more. With women artists accounting for only 15% of the total sales volume in the NFT space, I feel it is important to highlight their work and elevate their exposure so we can grow their representation and participation. I'm pleased to showcase this selection of diverse works from Sloika-verified women photographers. Enjoy!
GEOMETRY BY PELIN GENC
In each piece from Pelin Genc's series, "Geometry," we experience elegant, timeless harmony. As she travels the world, Pelin is drawn to places where balance and symmetry dance for a simple, perfect moment. Her use of black and white emphasizes the pleasing aesthetics she finds in the geometric patterns in our daily lives.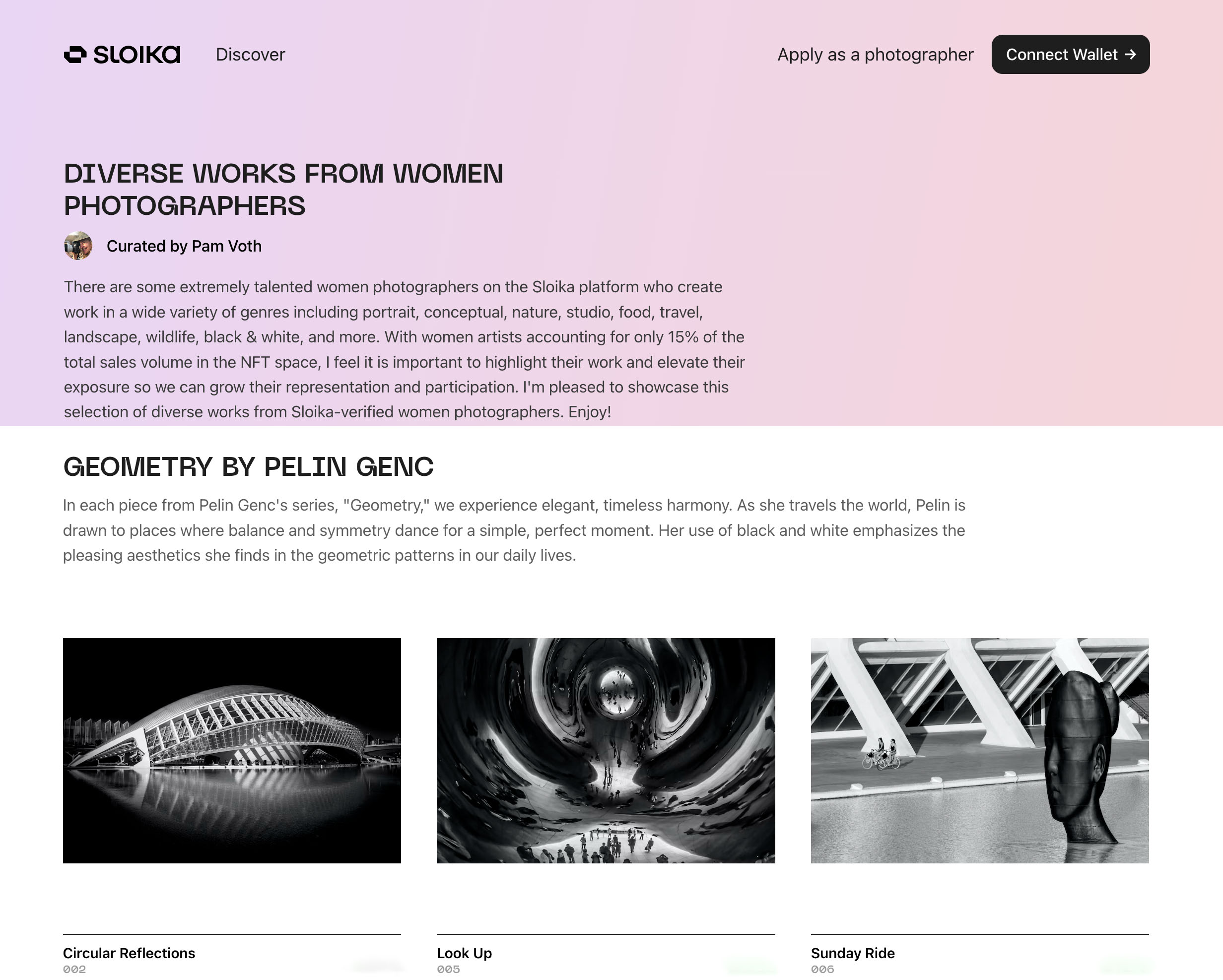 https://sloika.xyz/gallery/diverse-works-from-women-photographers